My currents favorite brands are
Madewell
,
Ralph Lauren Rugby
, and
Free People
- all these brands differ from one another- Rugby is a twist of classic prep with the classic modern, Madewell is a more artsy, modern look, and Free People is a combination of vintage, bohemian, and modern. As a teenager, they are the perfect stores for all my fashion necessities. The current things that are very in right now are at these stores such as blazers, headbands, floral dresses, and more:
This here is an
ALEXA DOESKIN WOOL JACKET
from Rugby for $298.00, I strongly recommend it, it is a perfect summer look with the yellow. The blazer is sophisticated and young.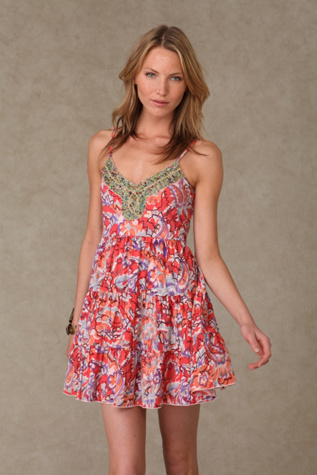 Here is a classic floral dress from Free People called
Western Royalty Dress
that costs $118.00, it is flirty and cute, so really keep a look out for floral dresses like this one because they are one of the hits of the summer and probably will continue into the fall.
Madewell is a perfect place to find great necklaces that are very fun and modern, so I highly suggest that you go find the nearest Madewell near you and find that perfect necklace you have been looking for!
Lastly, headbands, J. Crew is a perfect place for headbands such as the Flower Cluster Headband, $22.50
this is a perfect summer head band and matches and floral dress. J. Crew is definitely a great store for summer shopping.